Hi Pallebone,
An interim step has me wanting.
The edit screen is unpopulated. I can't fin.d how to populate it - how?
When I save the edit screen set on 'Manual' instead of Automatic (DHCP), what supersizes can I expect with networking?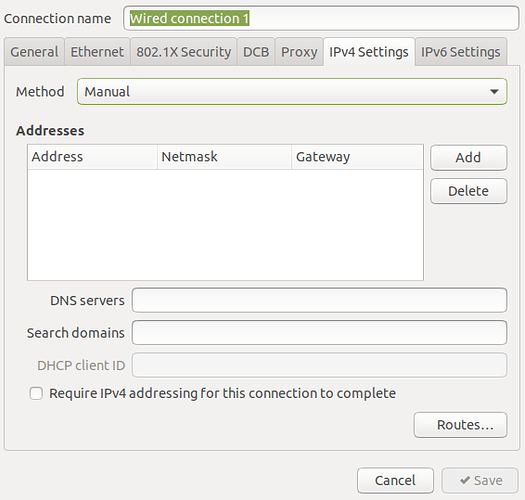 I am doing my 18.04.3 in parallel. What is the equivalent of the command
echo "deb https://deb.etcher.io stable etcher" | sudo tee /etc/apt/sources.list.d/balena-etcher.list],
for 18.04?