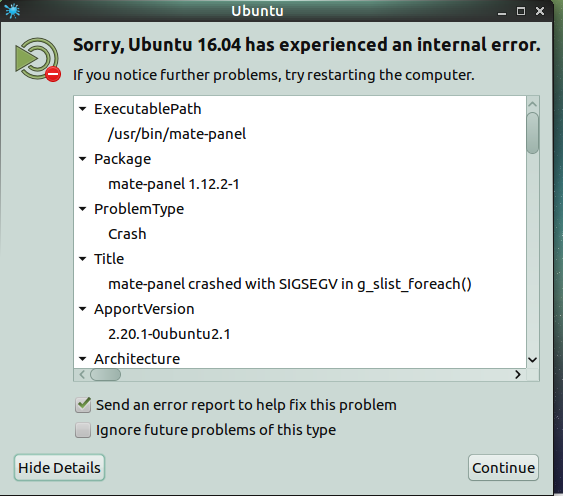 I have experienced strangeness on 1 of the 2 UM installs I use. The odd behavior is always on the PC which I had installed Ubuntu 16.04 first, then added gnome flashback, and finally MATE. Since the offending install in located in a test partition I haven't really explored the strangeness.
Is the install a fresh on or was MATE added to another Ubuntu install?
The bug should be reported by now. I always check Ignore future problems if this type .
Hi @ricky2,
change your software sources download location and update again!:
you also have choice to disable bug repport by edit /etc/default/apport

Please do not disable apport. Then the developers won't get any bug reports.