The Canon LIDE20 scanner doesn't work by default.
Trying to use simplescan results a black page. The scanner shows no reaction.
That's mainly a matter of power management.
Edit the file /etc/default/tlp.
gksudo pluma /etc/default/tlp
Set USB_AUTOSUSPEND to 0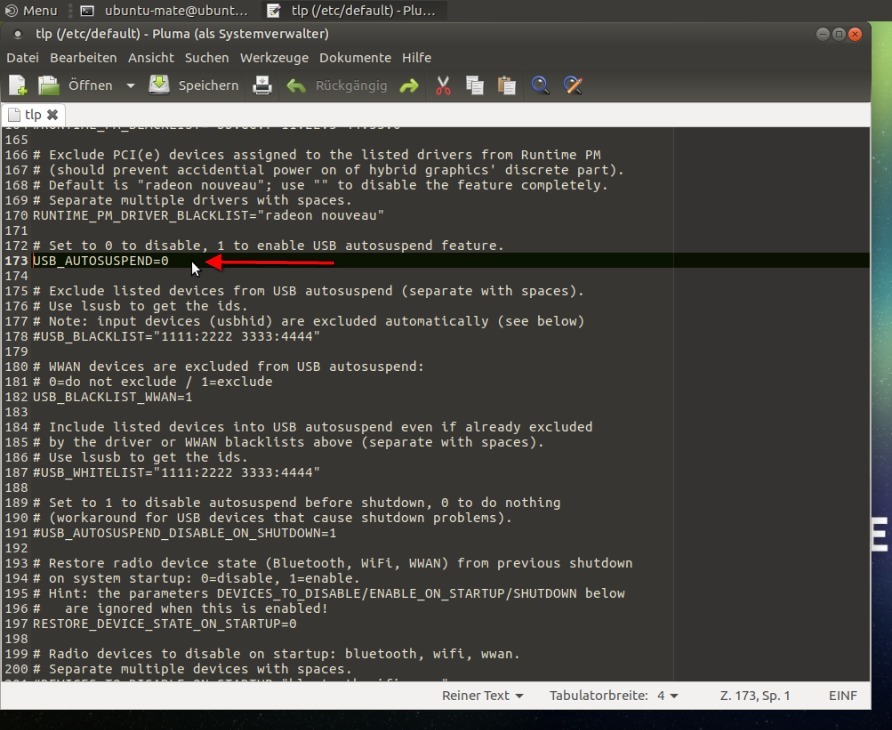 Save the file.
Than go to User Settings, click on "Advanced", click on the tab "User Privileges" and enable "Use scanners".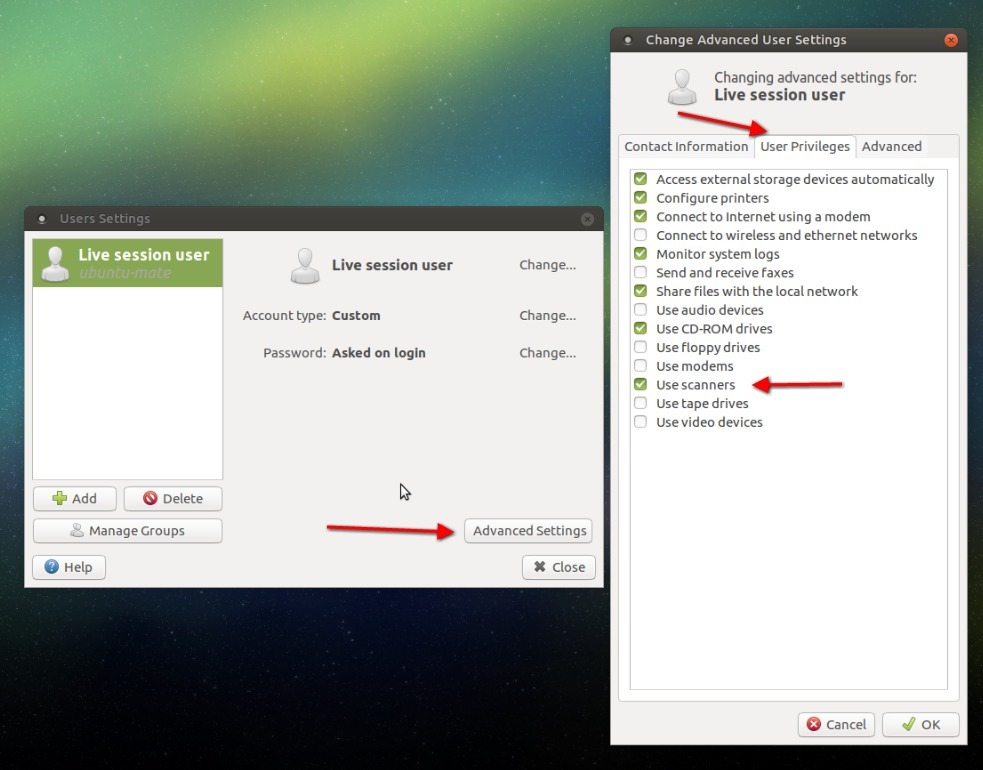 Restart the computer and the scanner is working with simplescan.