There is something strange when I try to install UM 20.04 on a system that had UM 18.04 installed. System 1 only accepted a start with sign in, and I ended up with installing LM 20. System 2, a Win 10 system worked fine out of the box. Now, being on my main system, I get UM 20.04 installed but Grub doesn't work.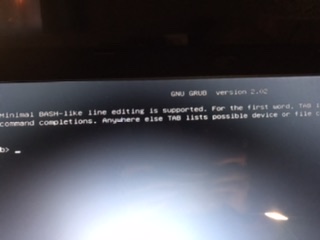 If I press Tab key I get a list of what I could do.
I have no idea what's going on.
I'm just installing LM 20 hoping it will install a new Grub boot. (Update: it works fine). It would be devastating if that ASUS laptop would fail to work because its the only one that has got a good monitor profile for editing images.
Do you know what the problem is?
Like on system 1, I had no sign in and Secure Boot was disabled if that matters.