Hi, i've been reading if someone already had my problem and didn't found anything.
My wifi worked perfectly and suddenly after trying to set up something from the eth0 i think that i changed something from the wifi. Actually i don't know if it was me or if it was something different, because the wifi stopped working for windows to (i have an ubuntu Mate partition and a Win on the same disk). I tried reinstalling ubuntu and windows but it didn't worked. The only way i can have an internet connection is through ethernet.
Sometimes the connections tab shows:
-Wifi networks: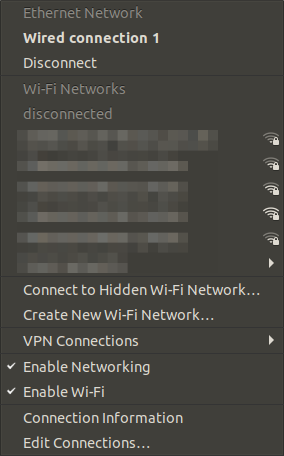 -Sometimes: Wifi disconnected
-And now: Wifi device not ready
In most posts people who wanted to help ask for:
http://paste.ubuntu.com/p/fwGWrCRB7z/
Thanks in advance for the help!
Want to carry my laptop with ubuntu mate and i cant because of this problem.