My PC is only showing my pessoal folder
Hi @Theup
Can you please tell us more about your issue ?
Providing a screenshot will also help understanding your issue

It only appears my personal folder on my desktop.
I dont know if I understand your issue, but if you want to set up more icons on your desktop you can do it inside tweak tool :
Search MATE tweak inside the menu :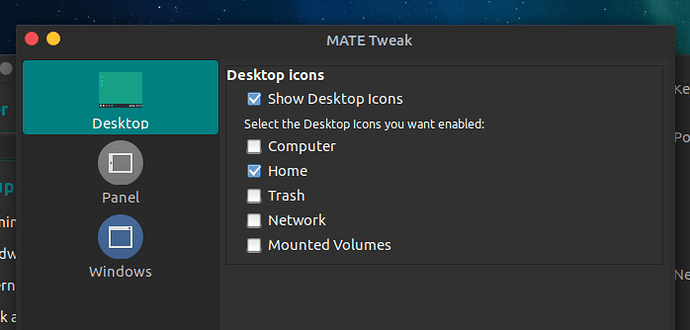 Do not hesitate to paste a screenshot for better understanding

Do your desktop have all like here ?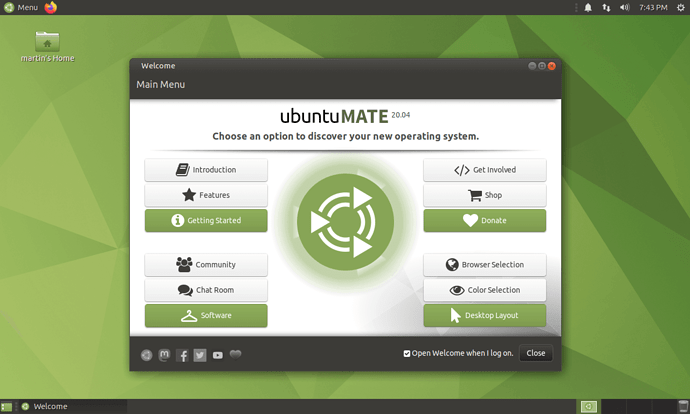 I mean taskbar, menu, time statusbar, ext ... ?
I think my screen is too small.
Maybe you need to install some graphical drivers. You can try here :
From menu search Drivers :


Or try to change your screen resolution here :
In menu search for Display and try a different screen resolution :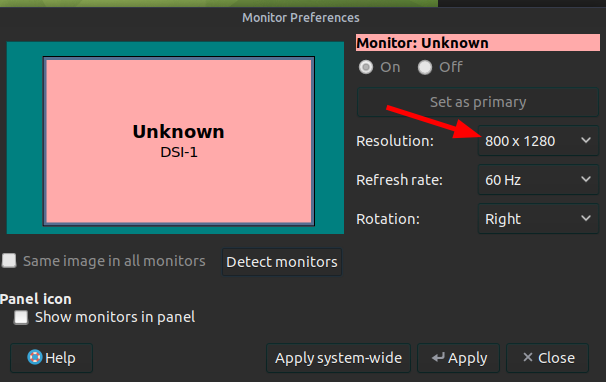 Do not hesitate to share with us a screenshot. We are here to help
I will always send screenshot
How to assess menu If I only can see my personal folder?
If you dont see the menu (that is not normal) you can do Ctrl+alt+T that will open a terminal emulator. Next write there :
mate-control-center
It will bring you to mate control center. Next open Display config from here :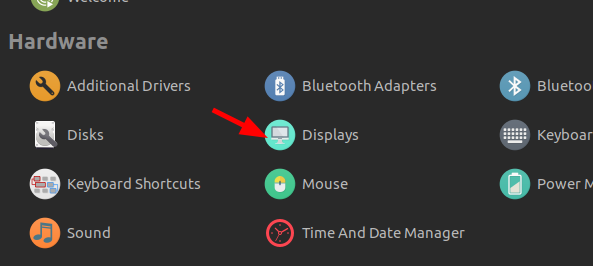 Hello? Did u see my question?
Nope, check the topic link :

Hi Theup,
For show more icons on desktop, I suggest you install dconf:
sudo apt-get install dconf-editor
Run dconf, and go to: org>mate>caja>desktop
Check or unckeck icons you need. The changes are immediate, don't need reboot.
Cheers.