I'm on ubuntu mate desktop 22.04, and my server running ubuntu mate 20.04. I usually overwrite files on the server remotely using caja, when I tried doing this from ubuntu mate 22.04. I always run into error. This did not happen when I did it from ubuntu 18.04 (before I did fresh install to 22.04).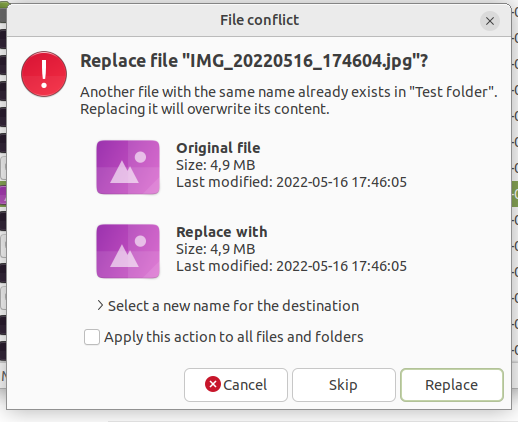 Now it always shows error everytime i try to overwrite files, although the message under "show more details" says success. It did not.
I tried installing Nautilus to see if it could solve the problem. In fact , It shows the same exact error as caja.
Any thought on this?