If you didn't know already, Software Boutique is being decoupled from

Welcome. As it's being re-written from the ground up, this is our ticket to ensuring a stable and future-proof application, especially as aptdaemon is being deprecated. Here's a little teaser of what it'll look like...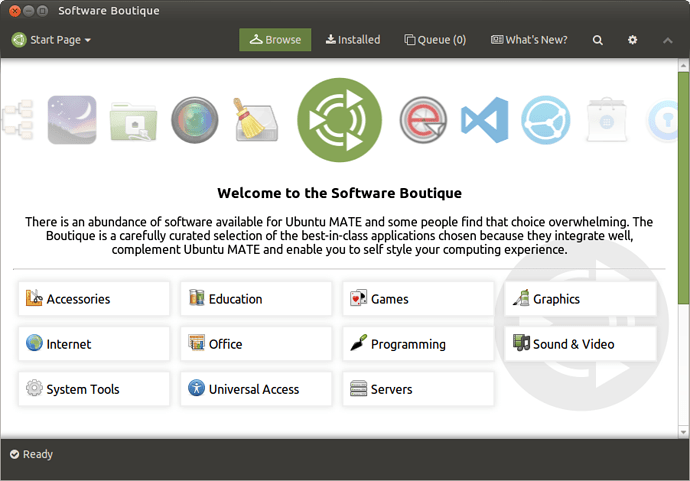 I'm pleased to say, the new Software Boutique will:
Support Snaps for the first time!
Implement a more robust queuing system.
Fetch our curated collection from an external database.
This will be securely downloaded and cached on your computer, as opposed to being stored within the package itself... so that means updates to apps will happen much quicker.
Support theming, so it'll adapt colours of your current theme.
Support translations per-app.
Offer the ability to search the archive and snaps.
Add a feature for community members to leave reviews/comments.

They'll be posted here, in the community!
In future, we're thinking of expanding to web apps, and present a nice selection of themes.
It's not ready for prime time yet, but we hope to have it ready and surpass the current Software Boutique by the end of the 17.10 18.04 cycle.
---
In other news, myself and Martin (@Wimpy) met offline for the very first time at the Ubuntu Snappy Sprint in Canonical's offices.