Hello, I have a problem with the layout of the buttons on the windows' titlebars. I want to have buttons on the left-hand side in order: close, minimize, maximize. See the screenshot how it actually looks like. The two redundant buttons on the right-hand side are actually not functional, they're visible but not actually doing anything after a click.

---
(two separators to avoid confusion and to make it clear that these are two different screenshots)
---
See how the actual config looks like in the dconf Editor just after the login into MATE. The config is correct, however it is not used by the system.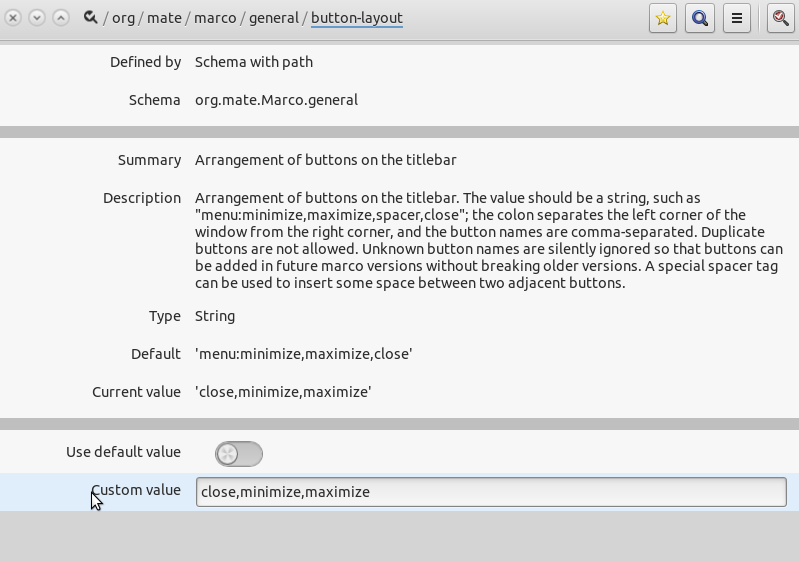 After re-applying the values in the dconf Editor (without changing anything) the titlebars of all the windows get fixed. However, it is fixed only until next logout-login. It happens in almost after every login, but rarely it does not. Also there is sometimes only one random button, sometimes there are two etc; it's random.
I had the Ubuntu MATE 14.04 & 16.04 and I met never this issue there, now I have the 18.04 and the issue occurs.
Is there any way to get the desired settings permanently stored and not to have to re-apply the settings after each login?
Thanks in advance for any help.