So I backed up all my vital data to my external from main workstation, and proceeded to move to 20.04 from bionic. This machine has an AMD RX560. Upon boot into live image, I experience a severe graphical bug/artifacting. I have experienced this issue on this same machine in the past, with Debian MATE.
A different machine, with Nvidia graphics, booted into 20.04 like a charm with same USB. It isn't a faulty .iso. It must be a hardware or driver related incompatibility. I was able to boot Lubuntu, and vanilla Ubuntu live environments with no problem, so it's definitely an issue with this machine regarding the MATE DE.
Versions 18.04,19.10, as well Debian 9 were free of the issue.
Debian Buster displays the same bug as MATE 20.04 on my hardware.
I'm using DVI -> DVI monitor. I dont have an HDMI monitor to test that.
Here is what I'm greeted with: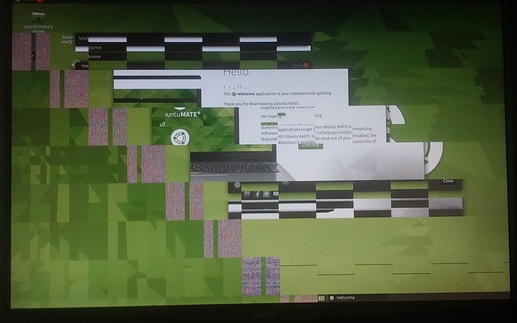 I really want to stick with MATE flavor on my main workstation, but it seems I'm stuck.
Thanks for your time and efforts.