I installed Algodoo v2.1.0 with Wine, and when I run it, this error message appears: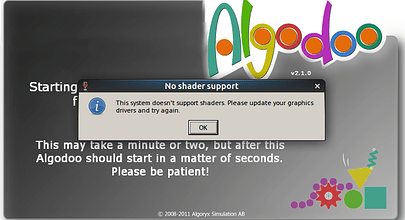 I have a few questions about this:
1.) What are "shaders"?
2.) Does this mean that my graphics card
can't
support shaders, or that the software doesn't?
3.) If the software is the problem, how do I update my drivers to get shader support?
My graphics card is an ATI Mobility Radeon 7500, and my OS is version 15.10.