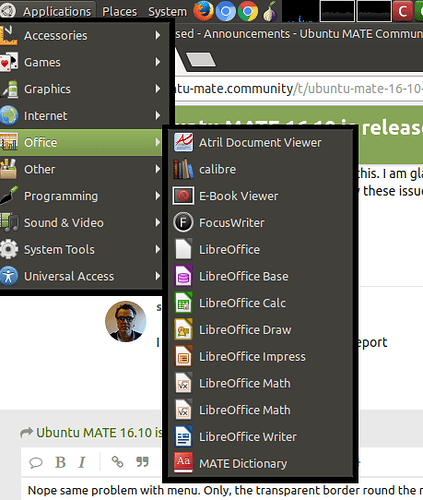 The issues with black border issues around the menus with Marco and no Compositor is down to the theme being used. With Compton compositor enabled these black borders become transparent and prevent correct shadowing of menus.
The black/transparent border issues seem to be limited to the themes Ambiant-MATE, Radiant-MATE and High Contrast. Though with the latter theme the black borders might be intentional.
Not sure why they're there but could it be due to the theme being made for gtk2?
Regards
Darryl