Hi All
Not sure this is exactly the right area, but I'll give it a shot.
I have 16.04.4 LTS on a fairly old Dell Studio 17. Now 18.04 is out I wondered about upgrading. I've not received any notifications from the OS even though I have "new LTS" notification set, then I remembered that it was probably because the laptop is 32 bit.
Support for 32 bit has ended right? So I will have to stick with 16.04?
The reason I'm a little confused right now is that my system specs have this: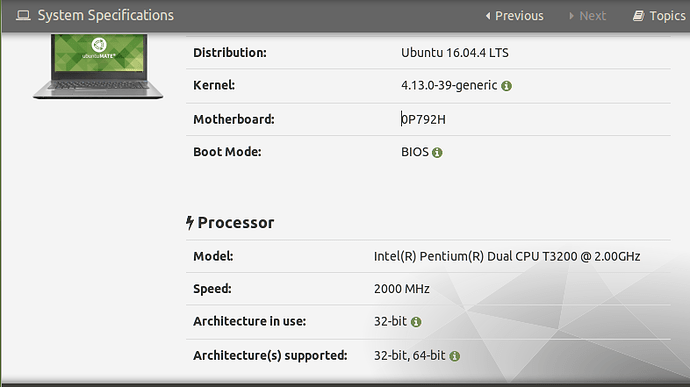 which says that my processor supports 32 bit and 64 bit.
So, would it be possible to run 18.04 or am I misunderstanding what this means?
Many thanks in advance.
Martin