I just bought this computer and it is my first try at doing this task.
I'm trying to create an bootable DVD on my HP 8470P. Below is a screen shot of what I am seeing. Tried three different blank DVDs with the same result.
I am using Caja>right click on image file>Open with>Disk Image Writer
The error message popped up first, I started Disks to find further info.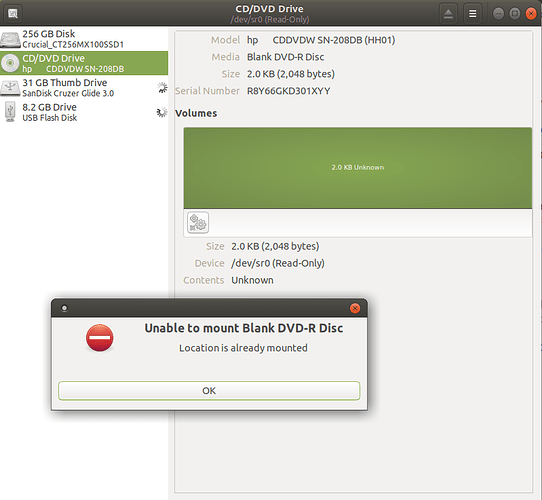 Not sure what is happening. Definitely need help.
Thanks, Fred