Still having trouble with burning and mounting a DVD or CD? Here is a tool to test
the drive and those discs:
sudo apt-get install qpxtool
QPxTool - Drive Info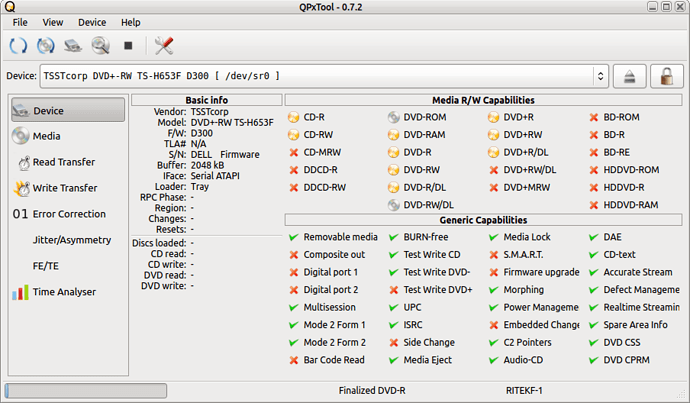 QPxTool - Media Info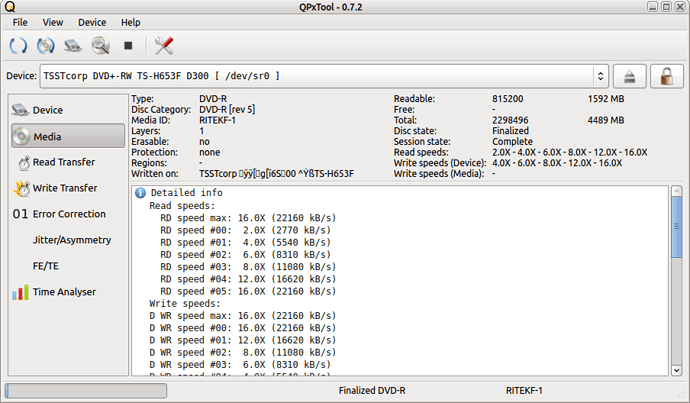 Note that the DVD-R media I'm currently testing is made by Ritek.
http://www.macx.dk/Media/
"
2ND CLASS MEDIA - OKAY DISCS:
Mixed quality media, average 75-90% of discs tend to be good. These discs are not suggested for archival data or video masters. These are best suited for data that can be replaced easily, such as secondary backups or data/video distribution. In bulk, these tend to be less expensive than 1ST CLASS media.
RITEKG01, RITEKG03, RITEKG04, RITEKG05, RITEKW01, RITEKW04, RITEK000, RITEKR01, RITEKR02, RITEKR03, RITEKR04, RITEKF1, RITEKD01 and others
Ritek
Taiwan
DVD-R, DVD-RW, DVD+R, DVD+RW, DVD+R
reflectivity and degradation concerns, DL has layer break issues
"
DL == dye layer
A spindle of 100 blanks could have 25 bad discs! So far, I've had good luck with
these DVD-R discs. YMMV however.
Bad burns are not always due to software. Check the media manufacturer
to make sure that the discs are of good quality.
"If the price is too good to be true --
then the quality is usually too bad to be usable."