Hi, if like me you use Google Chrome browser the latest 18.04 UM update does not run after updating due to Google changing part of the repository information, in fact both command line and graphical update methods fail after the change. Here is the solution in case you are stuck.
From the "software and updates" application (System/Administration if like me using the Traditional theme) select the "Other Software" tab and UNTICK the entry for Google Chrome as seen below (not the highlighted one, that's mega)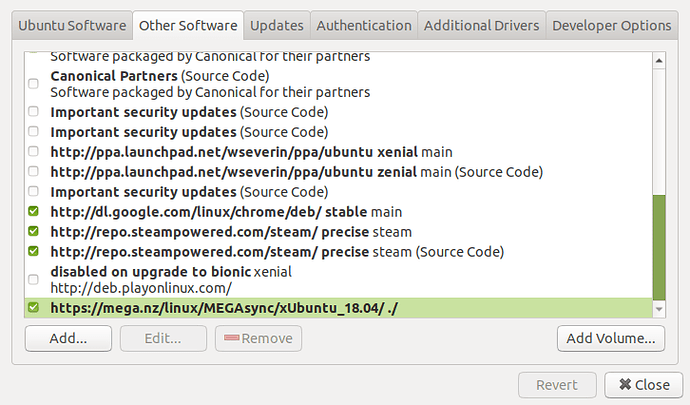 After that, exit and update as prompted. Either then through the command line or graphically from the software updater, update. Then go to the software boutique and find Google Chrome. There should be a "reinstall" option (yellow box) - do this (or through the cmd line) and once reinstalled, the problem should be fixed as the reinstall will fix the repository change and re-tick the option in the Software and Updates application. (I know it is apt-get/ppa etc underneath but users like me still sometimes like the GUI).
Not a complex fix to this, but unless someone shows you, you may scratch your head and think Linux is bad, when it is not.
Hope this helps someone
Andy