Hi. When I play the game Katrain, I have no sounds of stones being placed on the board. I have had this issue since the upgrade to Jammy and have posted to Discord a long time before this post. I found the following article on this website discussing how to install FFmpeg and libavcodec; Synaptic says that package of libavcodec-extra and libavcodec-extra58 will be removed if I try to install libavcodec58. The libavcodec58 seems to be precursers to the other two packages. On this machine, there are no other sound issues, other than sometimes having to open the PulseAudio Volume Control because I have sound through the hdmi rather than internal. So I want to be careful not to mess the machine up when it is good.
I took the following screenshot of the error reported by the terminal when Katrain was supposed to have sounds.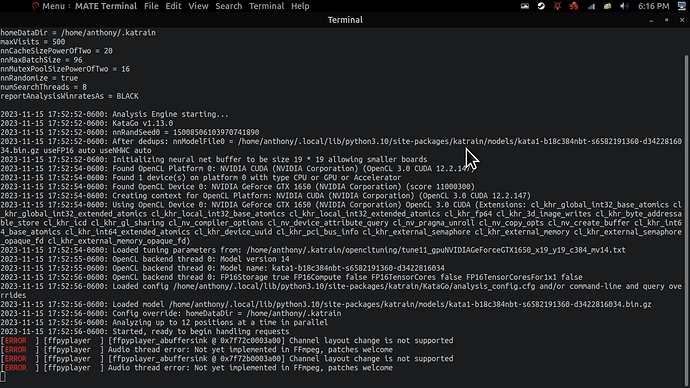 This article I found on this site I was thinking that I don't need to follow the steps because I already have ffmpeg installed (see Synaptic screenshot) and if I try to add libavcodec-58, then the other *-extra58 and *-extra will be removed.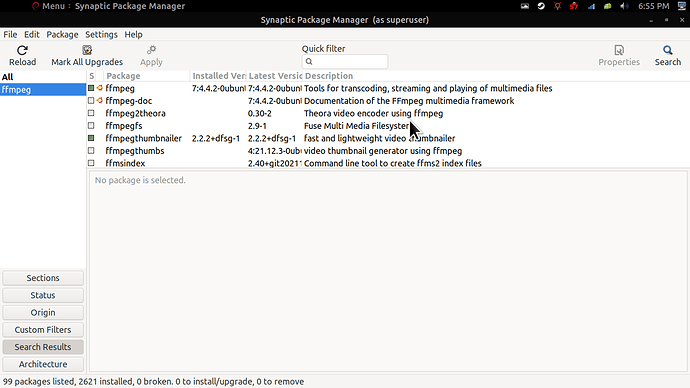 I installed Katrain with Kivy--my last post was about solving the installation problem for the game using the command of kivy.
Does anyone have any ideas for me? The terminal says patches would be welcome, but I don't want to uninstall packages that may be needed; as I said, everything else is good.