Greetings,
I was an Apple only user for 29 years straight, 1986-2015. I wasn't Mr. Moneybags. I just found every iteration of Windows to be PAINFULLY ugly and uninspired. The hardware was pretty sad too. The entire idea... YUCK.
I'd say around 2005ish I was starting to notice Linux. I was like, hey, I could get myself a reasonable Windows PC, install Linux over that Windows garbage -- and get a decent 'Mac'... if you will.

I was the king of Virtualbox in those days. I was trying all sorts of distros... and routinely breaking them. Or shall I say they were so fragile I just kinda sneezed the wrong way and broke them. And I was finding just a few critical things missing -- like certain sites wouldn't work because of a lack of Flash support.
Wifey then needed a PC for work. I was like please NO! But it was a special industrial software she had to run. This was at the time of Windows 8. Singlehandedly the WORST OS seriously offered anywhere. It was appalling.
I got this cool Asus Zenbook Flip and as impressed as I was with the hardware (it was a 'MacBook Air' with better spec at half the price) I returned the laptop to Amazon because, and I quote, "It doesn't include an actual usable operating system." If you didn't know -- Windows 8 was so bad they were allowing people to downgrade to 7.
So a funny thing happened. I was observing that in certain corners PCs were catching up to Apple. In the sense of being in the same ballpark. But the OS was excrement and Linux wasn't an option for my wife.
On top of this I was getting disenchanted with Tim Cook's Crapple. Spec was dropping as prices were rising. I tried to replace a 3.5 year old iMac and 'Tim Apple' offered me the exact same unit with a minor spec tweak and a major price hike. Plus the transition from iTunes to Apple Music severely damaged my music collection and the trust was gone. Plus 1.4 of out of 3 Macs needed a major hardware repair -- which made AppleCare a critical cost on top of the cost of ownership.
Then Windows 10 came out. I ran it in Virtualbox and all of a sudden I found -- by accident -- a 'distro' I could actually live with. It kinda sorta just worked, to coin a Jobs.
So I replaced my wife's MacBook with a nice Asus Vivobook. My iMac with a VivoMini PC and big monitor. All of this for less than half the price of Mac... with better specs. I consider Windows 10 to be the best overall 'value' all things considered, no disrespect intended.
So how did I get to Linux? Have a cookie if you've made it this far. Entering the PC world not only saved me a fortune but allowed me to add computers to my home. Now I have a desktop and a laptop, something I simply couldn't afford as a Mac user. Also, by my TV, I added one of these --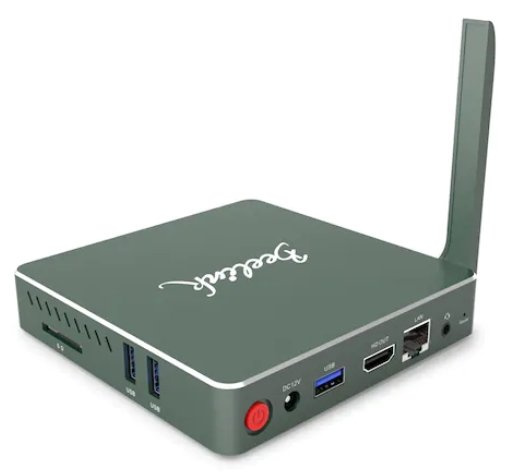 That's a Pentium Apollo Lake 1.nothing Ghz Mini PC. Micro, really. It's the size of a child's P&J sandwich. I got it three years ago for $200 and that was a good deal for something that had 6GBs of RAM and 64 eMMC.
Windows 10 has worked on it well enough. But if I wanted to pitch it to someone I had to be honest and say, well... it ain't fast. Open a web browser with 4 serious tabs open? You felt yourself aging as it loaded them. If you're running a virus check? Well, despite 4 cores it really couldn't handle anything else besides that. Surfing thru Zillow for homes? Slow enough to make you move to a 'real' PC. Get the basic idea?
Okay. So a week ago I got weary of this thing and decided to upgrade it. I got this little AMD Minisforum Mini PC --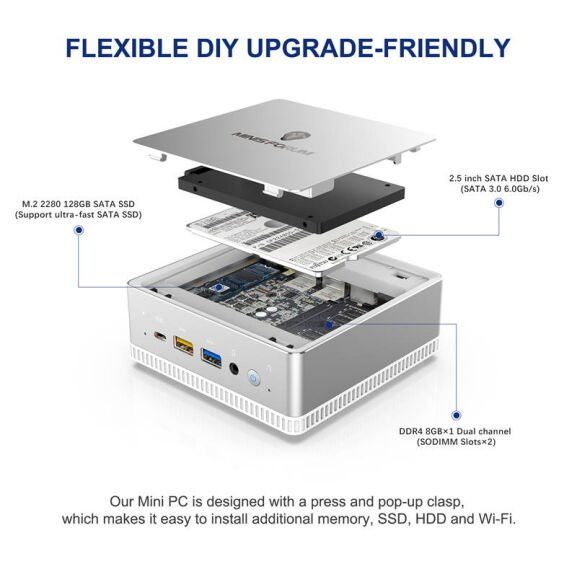 It's almost twice the price ($359), 2 more GBs of RAM, Twice the storage (and now SSD), and easily 20 times the performance. The Ryzen 3 3300 blows the 3 year old Beelink out of the water and then into spectacular bits. Wow. It has a few minor picayune issues but otherwise is like going from a skateboard to a Camaro.
So then I'm looking at my sad little Beelink. She served her purpose as a streaming PC well, but that's about all she did well. And by well I mean tolerable.

I realized she would get nothing much on eBay and I wondered... hey... I finally have a piece of hardware I could, you know, mess around with. Mess around = Linux.
(Yes, patient reader, we're finally there.)
The last time I glanced at Linux was Ubuntu Budgie. I wanted to love this distro but it had a funny habit of hiding key features. Almost intentionally. I find Linux users love a challenge and this can spill into design mistakes. The Linux user says "Yay I figured it out" whereas the former Mac user of 29 years says "Wow was THAT a pain in the @$$."
So for some reason I drifted towards Mate. I especially liked that it allowed me to restore a 'dock', if you will. And basically most of the 'hidden' stuff in Mate doesn't seem as hidden as Budgie. (Except for the ability to make the pointer larger and black.)
And so what was once a sluggish Windows 10 PC became this --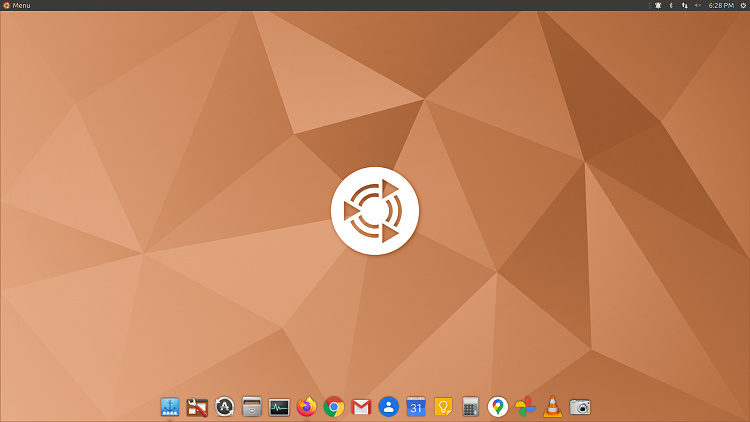 I chose that brown look because it's on my TV in the living room... which runs brown. The first thing I can tell you is my Beelink works so much better under Ubuntu that... get this... I'm returning that Minisforum PC. Yes! A $359 savings that will allow me to splurge on my looming desktop Mini PC replacement. (I'm so getting a Ryzen 5ish 4000 series-ish with 16 GBS of RAM.)
To me I run most PCs as 'way better than Chromebooks'. This includes Mate. Instead of trying to use native contacts and native mail apps I simply pin Google apps as you see in the picture. I wish I could do this with Firefox but they're just not into it I guess.
In this way most of my 'stuff' is already backed up. If the OS fails or gets corrupted -- who cares? Just reinstall, drop those babies back in the taskbar/panel and away we go.
I can't tell you how excited I am that Linux came to the rescue. I must confess Linux wouldn't work for me as my main OS despite the telemetry and viral advantages. However my favorite apps are all embarrassingly open source: Firefox, LIbreOffice, Gimp, VLC, Handbrake, Audacity. So I'm 'closer' than not. My only problem is that Windows offers the most overall choice -- including access to Apple Music and teeny tiny apps that simply nail it.
But I will give this a shot. If it doesn't get weird on me I hope to have 3 more years of use of this Beelink. Making it's cost $33 a year -- lol.
Fingers crossed.