My goal is to put both OS installers on my USB and install Ubuntu Mate on my PC. Now nothing happens when I boot my PC even starting from external device is enabled at the first step in BIOS.
Here are steps what I've done:
I created two primary partitions on my USB. (Is it right that primary partitions are required in my case? I am asking because I am not sure...)

I downloaded Ubuntu installer and performed sudo dd if=ubuntu-mate-20.04.3-desktop-amd64.iso of=/dev/sdb1 status=progress

I assigned boot (I am not sure whether it's required but I've tried) flag to /dev/sdb1.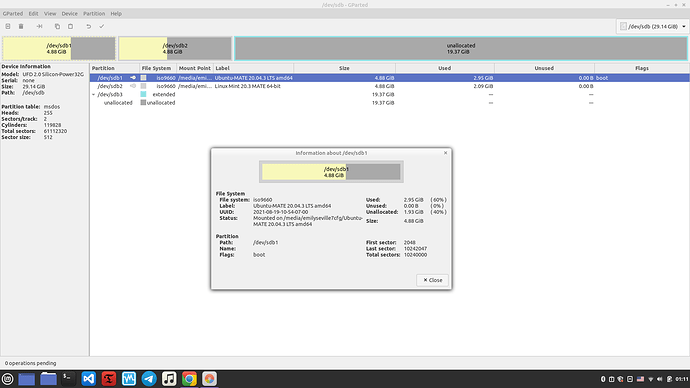 What am I missing to successfully boot Ubuntu installer from USB?
P.S. Earlier I had just Ubuntu (not Mate) on my USB and 1 partition written via Balena Etcher and everything worked fine.