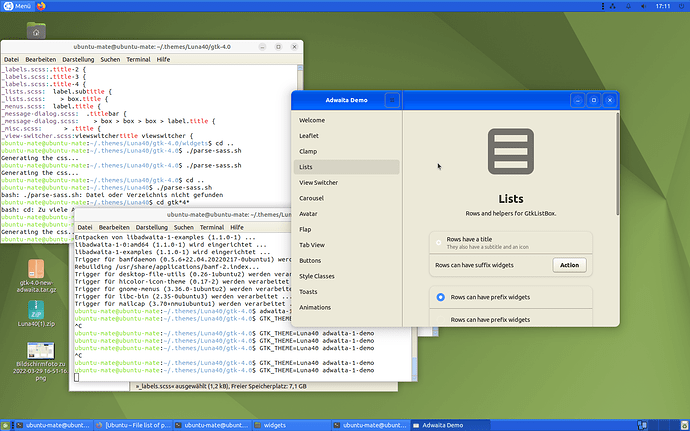 Jus a try to look if gtk4 adwaita would support theming. It seems like it is under some conditions.
Adwaita scss was moved inside libadwaita. They did split one big file to more smaller ones. Modularity. However they are just sorted the code a bit differently and did embedd the gtkresource inside a lib. Not that this is very different from how some file managrrs did embedd an vss some time ago.
Tu put it short:
Can mate desktip continue theming or does it follow libadwaita in future? Theming is still possible and it would be even in future i bet.