I like just about everything about Ubuntu MATE, except for that green highlight color. IMHO, it just doesn't fit well with the other colors in the "Radiance" and "Ambiance" themes.
(Disclaimers: This is obviously not the end of the world; one can get used to it. I understand that the use of green is meant to differentiate Ubuntu MATE from the other Ubuntu variants. No disrespect meant for the theme artists, who did a fine job.)
It'd be neat to see more traditional Ubuntu Ambiance theme, as in the following screenshot: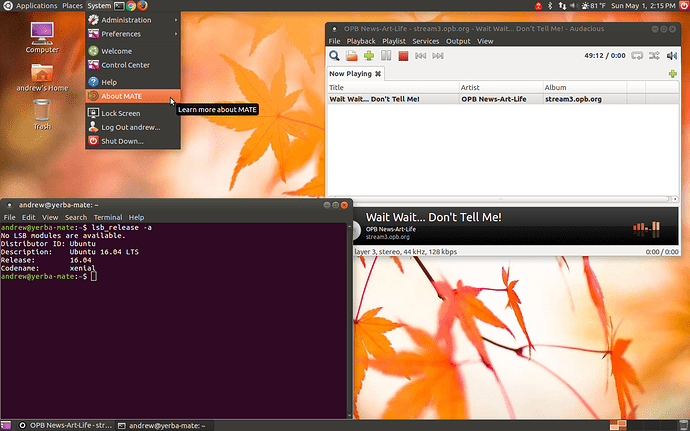 I can get pretty close by using pixmaps from Ubuntu proper, and changing the green color value to the orange color value in the various *.ini and *.css files -- but it's not as good as what the Ubuntu MATE artists did. And it would be nice to have *.deb packages.
Would it be possible to have traditional Ambiance and Radiance themes made for Ubuntu MATE? How much would it take in terms of time and effort?