Because of some special reasons,I want to remove the authenticate
system version: 1804
Mate version:1.20.1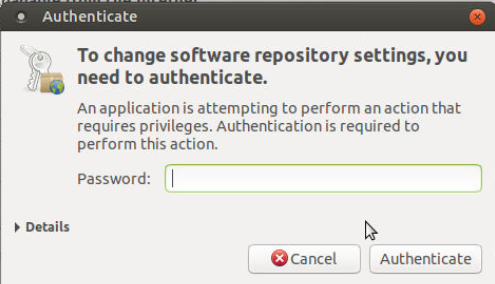 Do you want to permanently remove authentication? I assume you have the password.
It is always possible to boot from Live CD, mount appropriate HD partition and edit ..../etc/apt/sources.list manually. Not sure if it answers your question.