Hey everyone!
I press crtl +alt + (left/right) arrow.
how can do this?
Works here on 20.04.1. In Control Center / Hardware / Keyboard Shortcuts check if your settings are correct. Possibly could try setting one to a different shortcut and if it works change back. Add shortcut to one of the Disabled ones to see if that works. Then to set back click on shortcut and hit backspace to switch back to disabled. Doubt you have all messed up settings.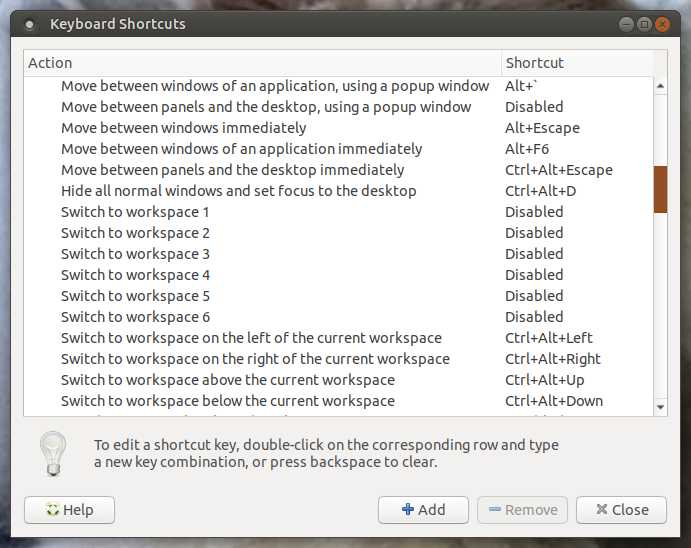 Possibly depends on what definition for window you are using. May be misleading as the Move window one workspace to the xxx shortcut moves to another workspace and not the open file or folder.
Maybe this is what you are trying to do