Hi
Not sure what could cause this. History purge maybe?
From you screenshot it looks like cookies are purged when you close.
I don't think it does.
Since you're whitelisting sites you're allowing cookies from, you can just uncheck "Cookies" in the settings for clearing history.
OK. I will try that and also set the Third Party cookies to "Keep Until I close Firefox"
I'm not used to this new Firefox yet.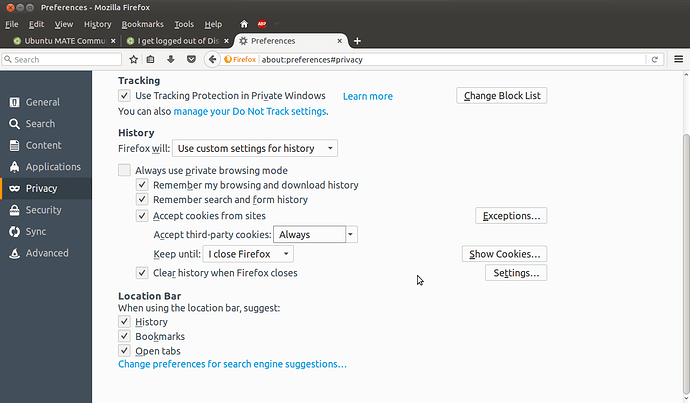 That works. I am still logged in after a reboot. Thanks.