Hello, I'm currently running 16.04 Beta 2 and I like to use Clementine as my default music player, but for some reason I am getting errors when I open it in the terminal and when I try to play a WMA I get a gstreamer error.
This is odd because I've already installed the codecs package and I did not have this issue when playing WMA files during Beta 1 testing. Please take a look at the errors below: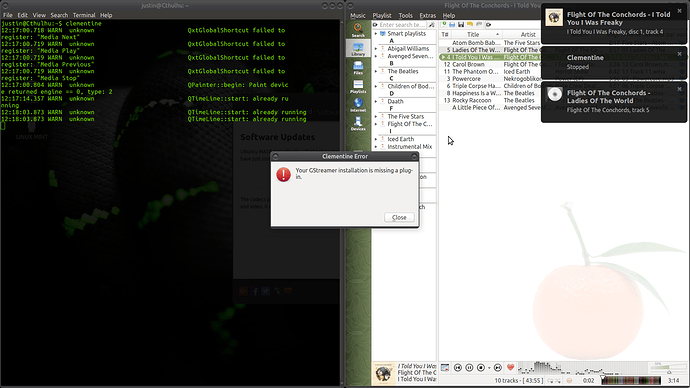 Does anyone know if I can fix this issue because it was working just fine before and I have a lot of WMA files that I listen to regularly. Thanks guys.