The question mark is there because I'm not sure exactly what program would be responsible for the feature.
I've been using gnome-session-fallback on top of vanilla Ubuntu since Unity happened but I've already moved 3 of 4 machines I operate over to Ubuntu MATE and it's great.
There's a feature missing though regarding the placement of launchers / indicators in the panel: the "sticky-center" property. When positioning an item around the center there's a kind of "snap" to the exact center of the screen. This can be used for multiple items for instance monitor + clock + monitor that all have sticky-center behavior.
Missing that feature one has to manually position the panel items on the approximate center of the screen, but then the position is registered as an absolute value and that is a problem in the following scenarios:
One of the items to be centered has variable width (Simplest example is a clock in French locale: the number of characters used to represent the month or day can vary)
When plugging an extra screen and switching the "main display" to the new screen, this kind of things happen: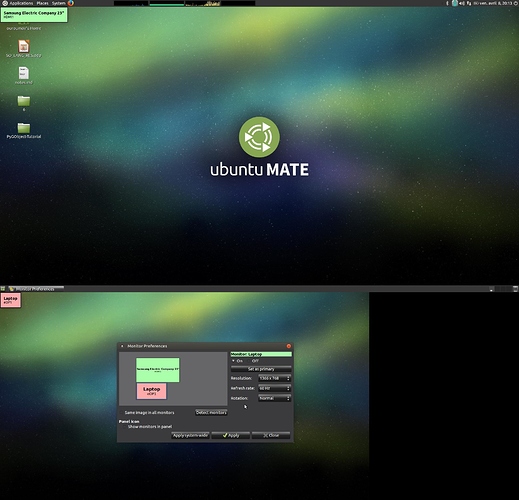 (The indicators "mate-monitor" are centered on the small display, but not after the main display switch)
This also happens when the resolution of a display changes (following a mirror displays action for instance)
So here we are: I think the "sticky-center" property would add to the quality of the interface and I would be glad to see this added to Ubuntu MATE.
Cheers