Continuing the discussion from How to install UM 16.04 on an old laptop that has three windows partitions and viruses? Will the UM installer automatically merge all partitions into one and format completely to have a safe system?:
I have installed UM 16.04 but my DVD drive is not working. Here are the specifications according to Disks:
Matshita DVD-RAM UJ-861H (1.50)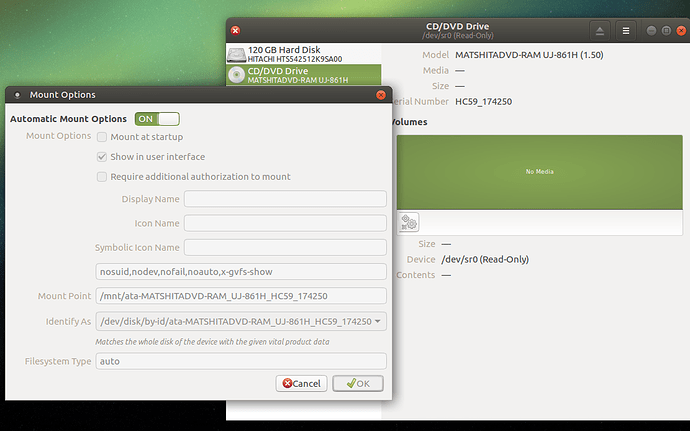 I am not sure if the drive is recognized properly. Audio CDs or DVDs are not playing. Do I need to install any separate drivers or change anything in the Mount Options?