Hi everyone,
I got a problem with my Dell E6230 Mobile Broadband connection in Ubuntu MATE 20.04. My laptop has a SIM card slot and also I have a SIM in it which has an internet plan active. Tested in Windows 10 and works ok.
Laptops broadband card is a Dell DW5560. Trying to connect in the network manager shows that Mobile Broadband is not enabled. I created a connection using my SIM operator settings but still can't connect to it.
Please see the screenshots attached.
Any help would be appreciated as I'm using my laptop sometimes away from an wifi connection and the mobile connection will be useful.
Thank you!!!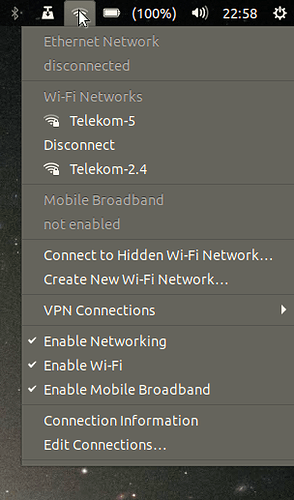 ---
UPDATE:
Installed Modem Manager GUI and connected that way. It works fine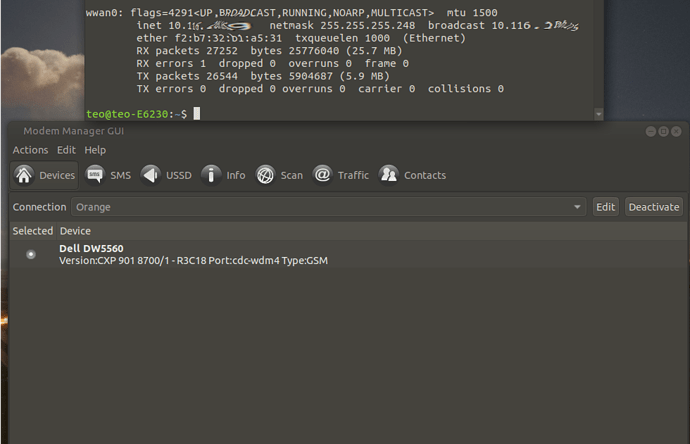 `
sudo apt install modem-manager-gui
`