HI, THIS IS MY CURRENT DESKTOP LAYOUT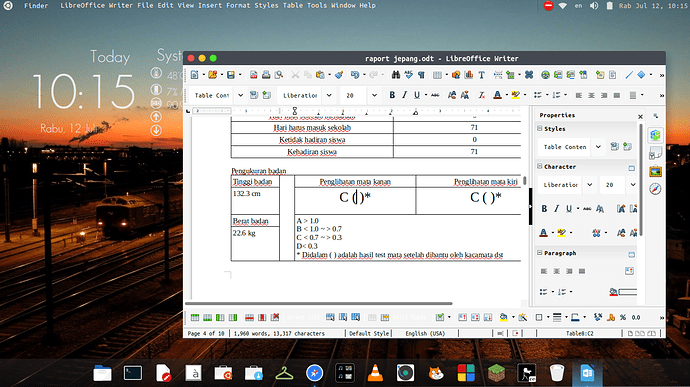 I inspired with MAC OS X layout.
This is what i have done
Plank : I put it on bottom and fill. And i remove plank icon from dock...
Panel : Using Mate menu instead Menu bar. Next to menu is Global menu that i have install from webupd8 ppa. I also make my panel transparent, so its look like Elementary panels
Font : Use Ubuntu mono font for "retro look"
Theme : For Gtk theme, i using Vimix theme. I love the button that act like Android when i pressed. For metacity, i use modificated OSX ARC White metacity theme. before i edit it was white, and i edit to darker color.
Icon : I use Flat Remix icon.
Notification : ( SORRY FOR PICTURE, I COULDNT TO UPLOAD BECAUSE THAT WAS VERY LARGE)
I use notifyOSD, then i put it on top right with width is 919 px
Wallpaper : I found this wallpaper on Noobs lab
Conky : i forgot....
THANK YOU!!