My OS is UM 19.10 on an Intel based box.
I saw that I need at least HPLIP 3.18.4. My installed version was 3.19.6. So everything seemed OK. Used synaptic to install hplip-gui.
Plugged in usb connector from printer. It was recognized automatically.
I then brought up the hplip-gui and attempted wireless setup using hplip toolbox; selected network, entered network pwd, process appeared to complete successfully, but inspection of router did not reveal a new device so it appears that no IP was in fact assigned. Here is the resulting summary from hplip-gui.
address mode: dhcp
host: NP18F4221
ip address: (null)
gateway address: (null)
DNA address: 0.0.0.0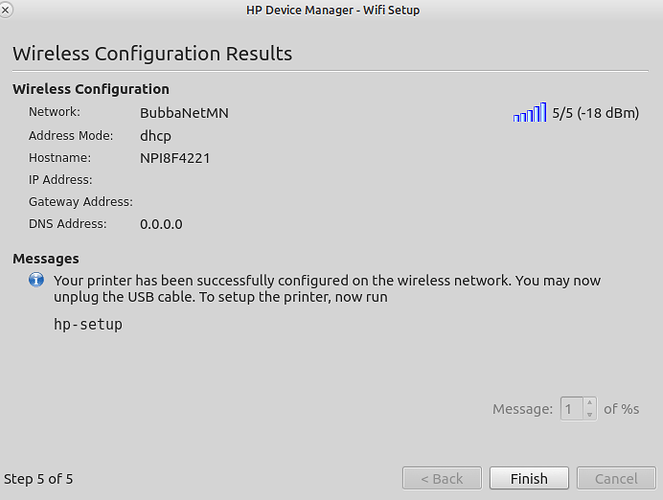 I am hoping that someone has had a similar experience and can point me to my error. - Thanks.