Hi,
I was getting mad with the poor quality of screenshots (compared to those on Mac, for instance), and especially with the lack of cohesion between SSD and CSD windows:
Server-side decorated windows are pretty well supported by all screenshot tools, with nice shadow effects, etc.

But it is a mess with CSD windows. Depending on the tools: poor cropping with no effect, shadow effect but with the background, no configurability, etc.
And, the worst: you don't get screenshots that look alike across target windows.
As in my job I take a lot of screenshots, and spend a lot of time in a terminal that uses CSD (Tilix), I decided to hack a little script to get something cohesive depending on the type of window.
You can find it here:
To use it in Ubuntu, you will probably just need to install these packages:
apt install maim xdotool xclip imagemagick

It does not come with a GUI, but you can easily map the commands you like to shortcuts: simple and fast.
I would really appreciate any feedback, especially critical ones, if you find any way to improve it.
CSD: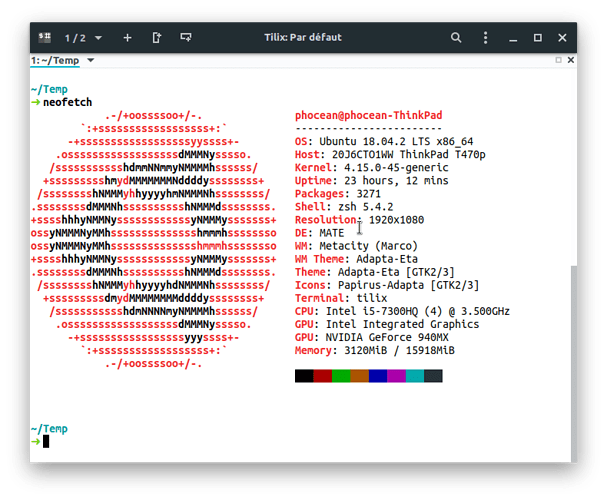 SSD: