Skype icon does not display properly on the panel.

Skype version is: 8.20.0.9.
Any idea how to fix?
Hi @checkmate,
what theme are you using?, changing that might help?, have you done all your updates?:

I noticed too, as I wrote in another thread (UM 18.04 with the default theme).
Everything's fine in 16.04, so I assume this is likely something related to the GTK3 switch (I didn't check any inbetween releases also using GTK3, though).
I have only ever used the default theme. I am on 18.04 upgraded from 17.10.
I have updated everything on my system so I really don't know why this is happening. And it's only for Skype. Must be a Skype thing?
Edit: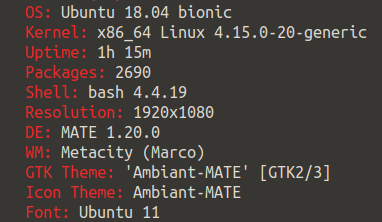 I can only think it lies between the icon theme of the desktop you are using but I get the same thing with traditional and the Pocillo icon set?: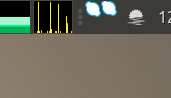 I have the Nvidia drivers installed and my system is up-to-date!. Don't have anything else really, sorry!.

Well, I made a fresh install. Still the same issue.
So it is most probably a Skype bug

It's almost certainly a Skype bug, the icon became "corrupt" directly after an update to Skype on my machine a month or two again; before that it was fine.
FYI I just checked how this looks in Linux Mint 19 Beta, which is based on Ubuntu 18.04.
Their MATE desktop displays the icon correctly.
@maximuscore it's not true in Linux Mint 19 Mate Beta desktop displays the skype icon same

I cannot reproduce it in Mint for some reason, even switching themes and panel sizes does not make it show up.
Related issue in mate-panel Github, FWIW:
Workarounds:
Start skype with "export XDG_CURRENT_DESKTOP=Unity && skypeforlinux"
Use panel size lt 21
sending a report to skype team…
You can also in the meantime edit /usr/bin/skypeforlinux and add the line "export XDG_CURRENT_DESKTOP=Unity" after the first line.
OMG - worked for me on Gnome Flashback, thanks!
Worked for me on Linux Mint (mate) 19.1. Thanks!!!