Hello All... I hope this is the right category

I thought my problem was solved (maybe it is?), but now I'm getting this message for updates: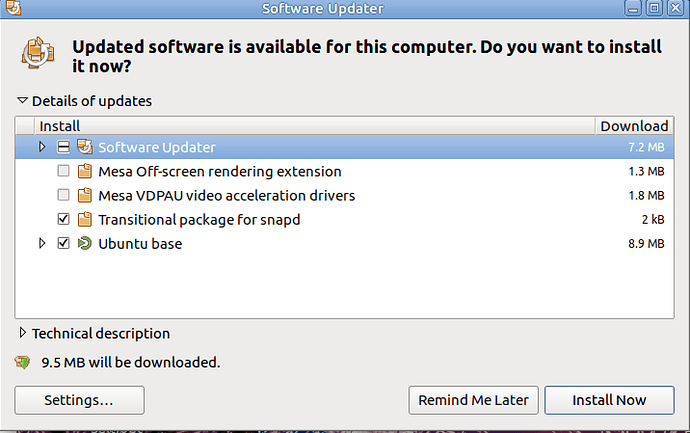 This is exactly how I received it, with the 2 boxes ticked.
I clicked it "remind me later" so I could come here and ask.
Also the other day, in Software and Updates, entered "for LTS versions". Is the screen shot I enclosed the one I should be getting?
Thanks, This forum is great!
mt