Hi, I'm a new user to ubuntu MATE, although I've been using linux for almost a year now. The default backup software for this distro is really great, I'm really enjoying its simplicity and straightforwardness.
However, any time I create a backup, I have this small problem: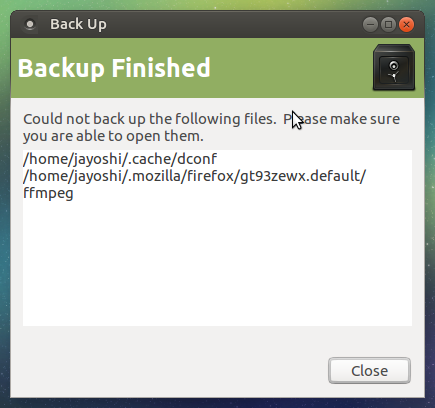 I'm not sure why this happens, because it'll appear even when I don't have firefox (or any other large program) running. Seeing that dconf is one of these not getting backed up, I'm a bit unsure of what might happen if I ever need to restore to a previous state.
Will this be a problem? If so, how can I fix it?
I'm using ubuntu MATE 16.04 64bit, on a single Btrfs partition.