G'day mates!
A lot of interesting stuff here in the Multimedia Showcase. Much enjoyed.
My desktop seldom has a MATE theme, and not for a long, long time. I go beyond clean. I like an empty desktop, just a photo or image that's caught my eye. Everything hidden, no icons, no panels or docks visible.
My login screen? That does have a MATE theme. And this has been my login screen for quite some time now: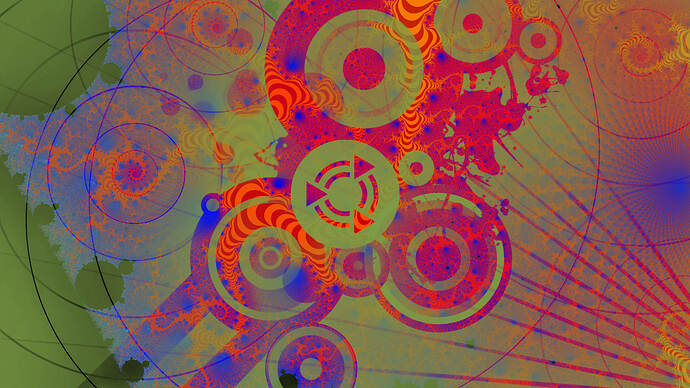 I modified an older MATE desktop and overlaid it on an image I generated from the Mandelbrot set. My login personalized as it were with something I find of great interest. It always catches my eye when I go to log in. Not very efficient when I consider how often I stop to look at or ponder some part of it. Well my desktop images often cause the same inefficiency.
Now that I'm posting it, and have been tweaking it a little, I'm thinking maybe I should try it as my desktop for a while.
The 4K version is here: https://www.dropbox.com/s/actjfzck30qvyj4/00%20%20%20login%20screen%20%20__.jpg?dl=0
It kinda begs to be seen in 4K