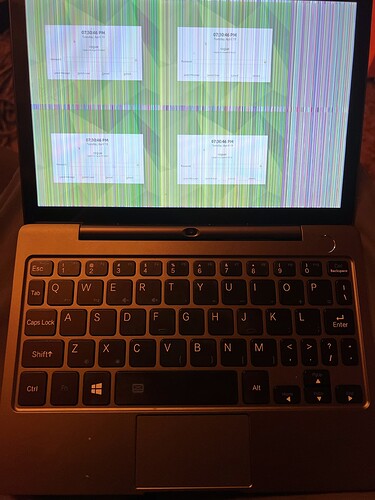 Hi all -
I've been trying to get the pocket 3 Ubuntu mate build to work on my P2Max 2022 which has a 2560x1600 IPS display and cannot for the life of me get this working and I'm calling for support <3.
The card is appears to be recognized fine, in fact the Live USB displays PERFECTLY with the display application actually selecting 2560x1600 by default without any tweaks. So, I install, reboot and see what is in the screenshot above. Why does the Live USB and Grub render fantastically by default but after install not at all??
Currently the resolution is locked to 1024x768* on eDP1. Things I've tried so far:
I've tried making a new mode with cvt and gvf for 2560x1440 60hz but when I try and add mode I get bad match error on both the gvf and cvt printed outputs

I went back to the live CD and tried to replicate any Xorg / gdm configs that correlate with the umpc-Ubuntu scripts and tried to replicate whatever I saw on my local system but again, no luck.

I modified the umpc-Ubuntu pocket 3 scripts for 2560x1600 display and executed those once more on the local install (which ran without error) - rebooted and still the same thing.

Tried latest 5.17 kernel with arch Linux - same result but the live usb does not render right either

I tried both a full install with / without 3rd party packages and I tried the minimal install without 3rd party packages and no luck
I'm sure there's some configuration file or something I'm just not seeing at play here considering the Live USB looks fantastic, I just can't seem to figure out why. Any advice? Thanks for the support!