One of the things I objected to in 19.10 was this:
We've also cleaned up the window controls by removing the menu button.
This is an even worse idea that I thought, and I've just run across another reason why: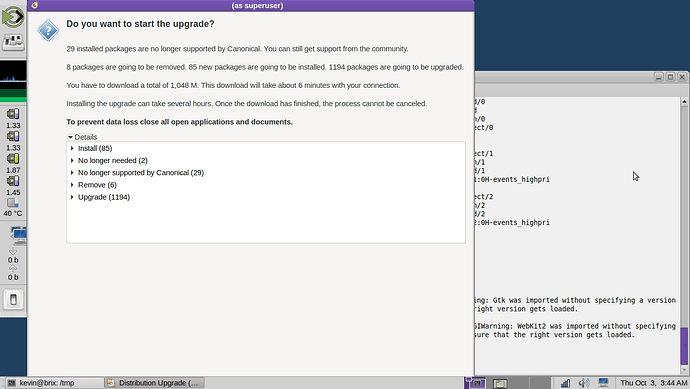 This rather important but terribly-written piece of software has no Close button, and it's not unique in that. With the menu button removed too, the only way a user can even close something like this is via the terminal or System Monitor: not something the average user is going to be able to deal with when presented with a defective app like this.
Is the MenuIcon-eating code smart enough to leave the icon alone if the window style is missing the standard min/max/close icons? If not, it should probably get patched prior to the 20.04 release.