Hi team,
I have installed Ubuntu+Windows7 in my notebook, but my Windows crashed (ohh!) and I had to reinstall and I upgraded it to Win10 version
After that I boot my notebook using the Ubuntu Mate`s DVD, and the usual commands that I used to repair the grub:
sudo fdisk -l
sudo mount -t ext4 /dev/sda4 /mnt
suo grub-install --root-directory=/mnt /dev/sda

But when I typed the command ~sudo mount -t ext4 /dev/sda4 /mnt~ I received the error msg
wrong fs type, bad option, bad superblock on /dev/sda4,
missing codepage or helper program, or other error
And when I open the $gnome-disks I saw this screen with my sda4 totally free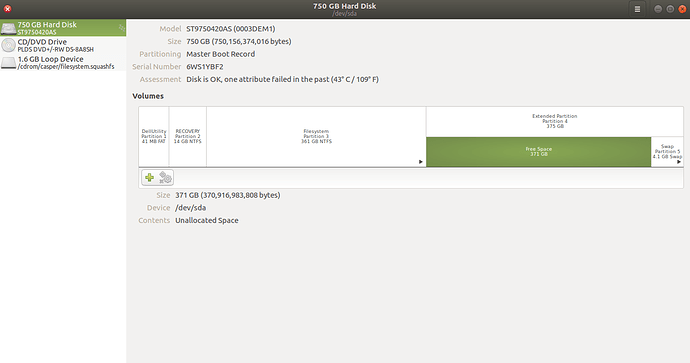 lol I dont know what I did wrong, I did it thousand times and all times were successfully
I dont have any special files in that partition, but I would like to repair (if it is possible). Is there any chance to repair?
Thank you