So I decided to upgrade to 22.04. Yes, I still write the installation image to a DVD. But today, for some reason I am unable to. I get an error message that the location is already mounted. My hardware configuration has not changed in a few years years. I first get these two error messages: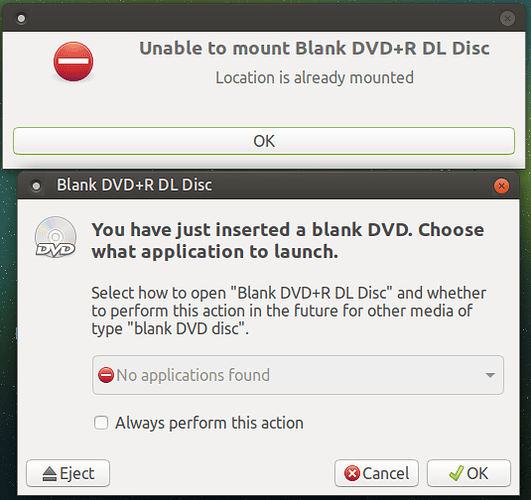 After clicking through I try to burn an image using Brasero and get this message: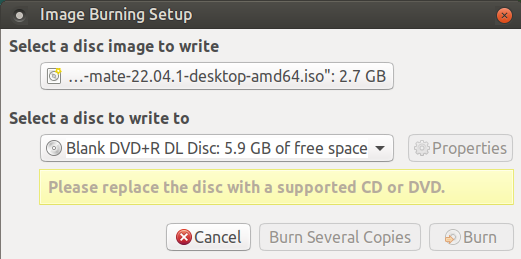 Interestingly, Disks shows the DVD being mounted and Gparted does not.
Any trouble shooting suggestions to write the image to a DVD are appreciated.
Update: The problem is with 20.04 configuration. I booted to 18.04, no issue writing to DVD.