I would like to use Waterfox. I am a total GUI guy and have never successfully extracted and moved a program in Linux. I have read many generic tutorials, but none work. Right now I am using a Waterfox appimage, but it is three years old. Also opensussie is no longer supporting either the Waterfox repository or appimage. which is from 2018. When I extract the latest waterfox-G4.0.2.1.en-US.linux-x86_64.tar.bz2 file there is no readme or config file:
Clicking the Waterfox file gave me this a previous post says it should open Waterfox: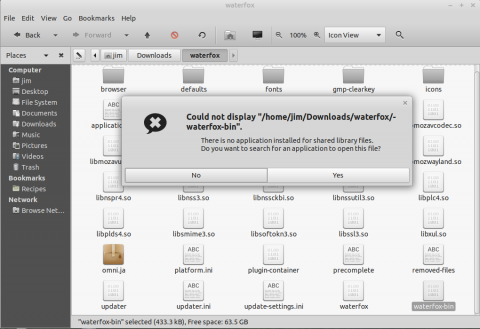 Can anyone write or point me to a good step by step detailed tutorial for installing a .tar.bz2 file or Waterfox?
I would greatly appreciate it.