After a few tries (moving around the settings) this worked for me. Thanks!
Has this not been fixed? Looks like its back to regular ubuntu for me.
No, I have had the same problem installing Ubuntu Mate today.
The bug is still around.
The solution has been to select Marco (No Compositor) as starseed-pl suggested on his post from 8 may.
Isn't it a pity? A brand new system and no compostion available...
I think I remember it subsiding after many updates and reboots, and eventually I recall being able to switch to GPU compositor. Unfortunately IDK what I did. I installed many packages and did a lot with that system configuration because I was streaming my proton games with it. I can no longer replicate the bug though because I stuck that card on a mining rig I built, which is running 18.04.4 version of MATE.
Hi, I just installed compton and compton-conf and I got a compositor running on my desktop. When the bug gets solved I'll go back to Marco. Until then it's a solution.
I am having issues with monitor going like a snow storm, its not a freeze.
AMD Ryzen 5 2600 Six-Core Processor × 12
Radeon RX 570 Series (POLARIS10, DRM 3.37.0, 5.4.0-40-generic, LLVM 10.0.0)
I watched a guy on youtube, very helpful

Still does snow storm, it happens once every 24 hours or more.
Any ideas please.
I love Ubuntu Mate 20.04, please dont tell me to install 19 or 18

Hi

What do you mean "snow" ? Are you able to do a screenshot one you see it ?
It can be a parasite on your wiring.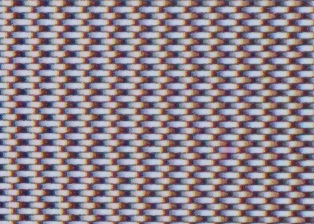 Then it gets a blank screen and i get this
Its a new build PC and i wonder if its the Vram being bad??
i get it too.
Occurs only when i am gaming.
Ryzen 3 2600
Vega 56
Don't think its related to this bug.
Sent my card back to supplier get it tested. See if it is dirty Vram


From: Joker Germany via Ubuntu MATE Community
Sent: Wednesday, 8 July 2020 12:53 PM
To:

[email protected]


Reply To: Ubuntu MATE Community
Subject: [Ubuntu MATE Community] [Support & Help Requests/Hardware] 20.04 Display issues with AMD GPU


i get it too.
Occurs only when i am gaming.
Ryzen 3 2600
Vega 56
Don't think its related to this bug.
It was a Faulty Radeon RX 570 Series, it would work semi ok on windows, but a disaster on Ubuntu Mate 20.04. The changed the unit. waiting now to see if its better when new unit arrives. Otherwise we are all going to be using the unmentionable OS.
Richard
Got replacement Radeon RX 570 Series first day no crash. You have really got to admire 20.04 in Mate it is awesome. Would like something better than Conky or something to show what is going on on the inside of my computer.
I downloaded the iso image from official site, I created a USB bootable with the standard tool on my Ubuntu Mate 18.04 desktop PC.
When I try to start the desktop PC with the bootable usb disk I can't do nothing because the image is what you can see in the attached image. The same usb works perfectly on my Acer laptop.
My desktop PC has a LG monitor 23" 16:9 connected via HDMI connector.
Graphic card is Radeon Vega integrated in Ryzen 3 3200 G processor.
monitor image mess
Wish I had seen this a couple of weeks ago, when my desktop running AMD Athlon 200GE Radeon Vega 3 graphics had the very same issue after upgrading the system to 20.04. Could have saved myself a repair bill. But I had earlier procrastinated on getting the shop to adjust the signal strength on the computer modem, so as the cliche goes, I killed two birds with one byte. (I like birds, by the way, they are cool.)
I tried to read all the messages in the bug you linked, I understand that the problem is a bug in AMD driver related to xfwm4, using glx the problem disappears. I also understand that they fixed the bug in a new AMD driver.
Some days ago, I tried a Live on ubuntu 20.04 with Gnome and that Live worked perfectly on my machine with AMD GPU (Mate Live doesn't work).
So, I assume that Gnome is still using glx, or they included the new AMD driver for Radeon graphic cards.
It would be possible to make the same in the Mate Live image, so we can install Mate 20.04 on our pcs?
We are waiting on a status update for the SRU on this fix from Wimpy.
Currently we hope that the fix will be included in 20.04.1 which is due the first week of August but there is no confirmation on that at this time. Sorry that I do not have better information to provide.
20.04.1 would Most likely include plenty of urgent bug fixes. but i assume it would bring up-to date versions of all the MATE Programs such as Caja aswell Right?