There is the Document Scanner application, it is (probably) the part of the standard Ubuntu MATE installation. Although very simple, it does the job well. I noticed some problems with this application in the Ubuntu Mate 21.10. I can't tell if these problems were also in earlier versions of Ubuntu MATE. These problems were not for sure in the 18.04, where the application's name was Simple Scan.
There is a Preferences dialog in the application, see the screenshot.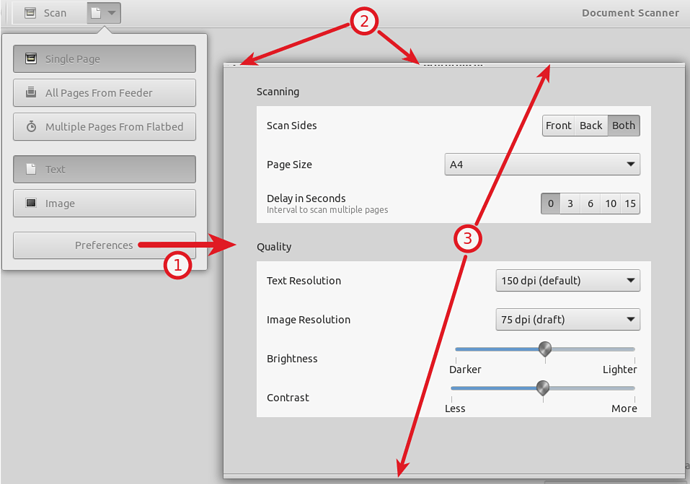 a) Clicking on (1) opens the dialog.
b) This (2) looks like some text that didn't fit.
c) These areas (3) look like malformed to me. Too small to contain any GUI element.
d) There is no button to confirm or discard changes in the Preferences dialog.
Edit: It looks broken only with some themes, it works well with the other.