A scrollbar on the list of cities of the Timezone/Day-Night Worldmap would be a great feature in MATE because once you add too many cities to the list, the worldmap simply slips away from the screen. See: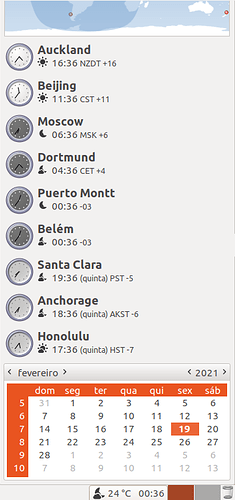 I can't see the whole map!!
A simple scrollbar would solve this problem and the worldmap would always be in the screen. The scrollbar would be located on the right side of the list of cities.
If this is a problem the user can solve by himself, please, let me know.
Best regards!
Marcelo