Hello everyone!
I am having problems with the nvidia driver in Ubuntu mate 19.04
I have NVIDIA GTX 1060 (on a MSI notebook). I installed the nvidia drivers but I when I try to open NVIDIA X server setting it opens but there is nothing in the box as I only get a white box as you can see here: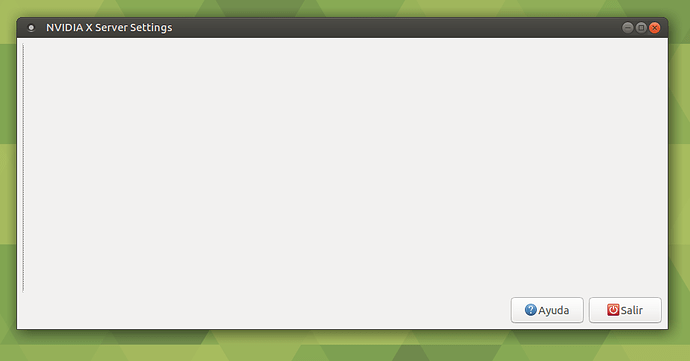 Also, I cannot modify the brightness of my screen. I have noticed that the brightness applet tells me that I am in the lowest brightness and the icon unusual as it is with a forbidden symbol.
I have also try to install the latest nvidia driver (430) from this PPA: ppa:graphics-drivers/ppa, but I get the same errors.
Could anyone help me?