Hi guys.
I hope you can help me with the installation of my USB wifi antenna again.
Almost a year ago here you helped me with the installation. After several days of trying I got it sorted out.
However, now that I switched to Kubuntu 20.04 and do it with the same method as last time, it didn't work for me.
I think it must have worked for me, because although I am still using another distribution, it is based on the same one: Ubuntu.
This is what I got this time: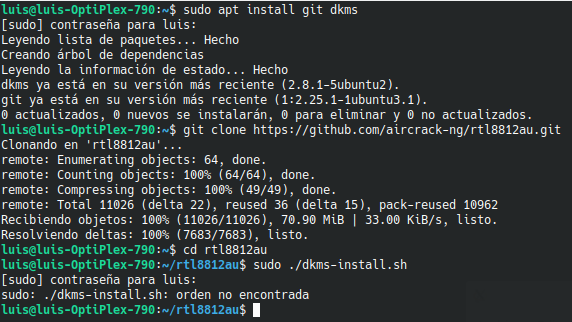 When I go to put the last command for the installation it says: "Order not found".
I don't know if I am skipping a step or something else.
What should I do?
I would be very grateful for your answer.