Hi,
There's something wrong with french translation since 20.10:
Instead of «éteindre...» (shutdown...), there is «arrêt en cours...» (pending shutdown...) as shown below: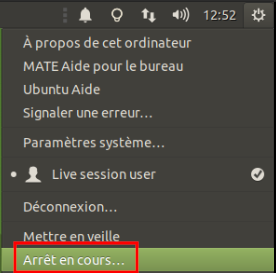 And then when we click on it there's a whole sentence in english instead of french («Cet ordinateur s'éteindra automatiquement dans 50 secondes»).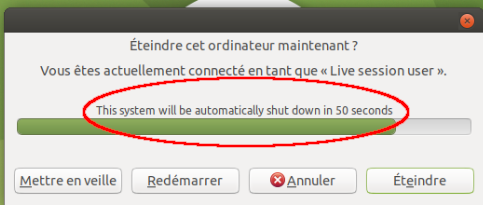 I opened this thread because I just cannot find those wrong sentences on Transifex. When I looked there it was well translated so I assumed the issue had been fixed and yet it's still present in the daily 21.04 isos.
I know too well this is not a deal breaker but correct translations for those items would give it a more polished look as we see them every time we want to shutdown our systems. Maybe something to do with the new indicators ? Anyway, I just cannot fix it myself hence this post.
Thanks for the wonderful work.