When you try to play some video with VLC you have only sound and a black screen for the video.
Go to menu : Tools -> Settings
Click on Video on top of panel
Change output from automatic to X11 (XCB)
Save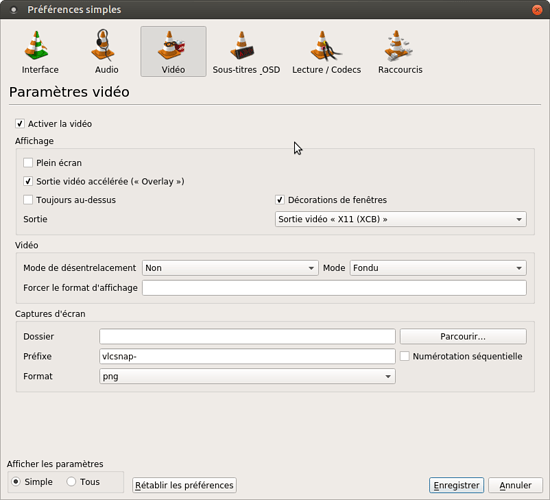 So after you can play videos but no hd ones because it's only software decoding.
Fullscreen or resizing window are slow too.
And I have some sound delay but not every time.
I suspect the analog sound output, can someone try with sound over hdmi and tell me if it work ?
Thanks