It's GTK3+ baby, all of it!
Get the full release notes and download links from the URL below: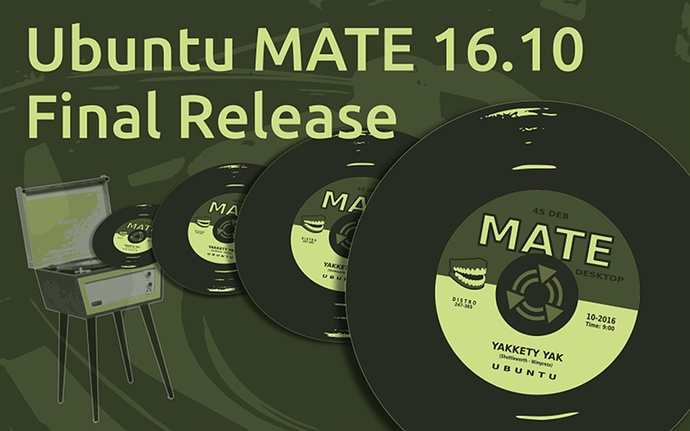 Ubuntu MATE 16.10 is, more or less, a re-working of Ubuntu MATE from scratch, not just to accomadate GTK3+ but to also make most of the packages shipped by default with Ubuntu MATE "Recommended". This means most default applications can now be uninstalled without issue.
The work to port MATE Desktop to GTK3+ has been ongoing for a couple of years and Ubuntu MATE is the first major distribution to ship a full GTK3+ implementation of the MATE Desktop. And the absolute latest release too, MATE Desktop 1.16! Firefox and LibreOffice are also GTK3+ only in Yakkety.
This has been no small undertaking, we've changed toolkits twice this cycle. First from GTK 2.24.x to GTK 3.18, and then again to GTK 3.20. The themes required two significant upgrades during this process. We've also upgraded through three MATE Desktop versions this cycle,
starting from 1.12 to 1.14, to 1.15 and finally to 1.16.
We originally planned to complete the migration to GTK3+ for the Ubuntu MATE 17.04 release, but thanks to those of you who have generously supported the Ubuntu MATE crowd-funding we've achieved that objective well ahead of schedule!
Ubuntu MATE have paid €5653 to Open Source developers working on MATE Desktop and Ubuntu MATE projects during the six months of the Ubuntu MATE 16.10 development cycle. You, the Ubuntu MATE community, have made it possible to complete the migration to GTK3+ half a year early!
Thank you all for your continued support!