No fooling - it's nearly April and almost time for the final release of Ubuntu MATE 22.04 Jammy Jellyfish! And the beta image has blossomed and is ready for community testing.


Thank you to everyone who has helped us with previous testing for 22.04, including the initial ISOs.
We can't say enough how important the community contributions are during these testing periods. Thank you!

Martin also wants to extend his sincere thanks to everyone who has played an active role in improving Ubuntu MATE for this LTS release

From reporting bugs, submitting translations, providing patches, contributing to crowd funding, developing new features, creating artwork, offering community support, actively testing and providing QA feedback to writing documentation or creating this fabulous website. Thank you! Thank you all for getting out there and making a difference!


**
We're getting together with Ubuntu and the other flavors for another testing week, and as you know, team work makes the dream work!


This testing week is focused on the Beta release on March 31. Final release is three weeks away, on April 21. 22.04 is an LTS release and will be supported for three years.
If you want to share in the excitement on social media, please use the hashtag #UbuntuTestingWeek. Ubuntu and all the flavors are all one community, and if you're able to help out other flavors, it helps all of us make awesome things.

And if you've been nervous about testing, now is a great time to ask for help and join in! Chat with other testers on IRC #ubuntu-quality on Libera Chat, on Telegram Ubuntu Testers, or in the #testing-week channel on the Ubuntu Hideout Discord server.. Testing doesn't require any coding knowledge, can take as little as 30 minutes to complete a test case and file a report, and can be done on a VM or bare metal with a spare machine.

Directions and helpful hints are below, and if you have any questions, please reply to this post!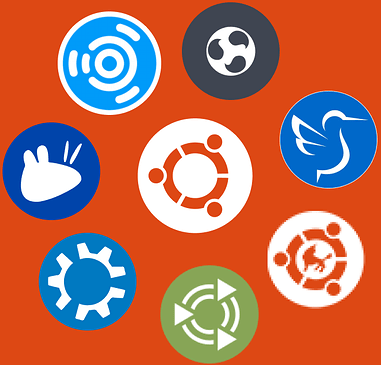 Preliminary Jammy Jellyfish Release Notes
You can find the test ISO here

:
You can test on either a spare machine or a virtual machine, and please let us know in this thread if you encounter any problems. If at all possible please file Bug reports. The sooner we know about a problem, the sooner we can tackle it!

If you're new to ISO testing, or need a refresher, here's a quick guide:
First of all, you'll need a Launchpad/Ubuntu One login. Go here to create one if you haven't done so already.

You'll want to download the Impish Indri daily build here: Ubuntu MATE 22.04 LTS (Jammy Jellyfish) Daily Build

Take a look at the testsuites for Ubuntu MATE, many of which take less than 30 minutes to complete.

Follow the directions in the testsuite. If it does all of those things, great! If it doesn't, however, we need your help. Click on the link at the top of the page that reads "Report a bug against the contents of this testcase." Sign in with your Launchpad/Ubuntu One account.

Follow the directions in the bug report, and be as specific as you can! This is a key step - an unreported bug will be an unfixed bug.
We have the preliminary Ubuntu MATE 22.04 Release Notes available at this time.
There have been several updates to Ubuntu MATE packages for release in 22.04 as well as the underlying Ubuntu base packages. There are some major changes coming in this release, in addition we would like some testing focus on:
Yaru themes
Picom compositor
MATE HUD
Early testing and bug reporting will help improve the final release.
Thank you again for testing and for reporting your issues, concerns, observations, and questions in this thread!

You can upgrade to the developmental release using the instructions below. However we encourage testers to try the daily ISOs as much as possible. We recommend anyone who upgrades their system to the developmental version to backup first!

If you rely on your system as your daily driver, it might be advisable to wait for the final release.

Friendly reminder that developmental releases HAVE the possibility of breaking and requiring a reinstall. So please keep that in

should you choose to run it as your daily driver.

To upgrade, press Alt + F2, and type:

update-manager -cd


If you aren't prompted to upgrade, press Alt + F2 again, then

update-manager


and click Settings and Livepatch. Go to the Updates tab and toggle the option for 'Notify me of a new >Ubuntu version' to 'For any new version.'

Press Alt + F2 again, and then type:

update-manager -cd