I have a Samsung 410W laserjet. I go to Printers/Add/Network Printer. The system sees my printer, and all I am offered is a Driverless driver. None of the three connection options work. See screen shots below.
So I go to the cups administration via Firefox, select add printer, select my printer, and again, only the Driverless driver is presented, none of which work. I get the "Unable to copy PPD file" error. It seems UM 18.04 does not have a driver for the Samsung 410W.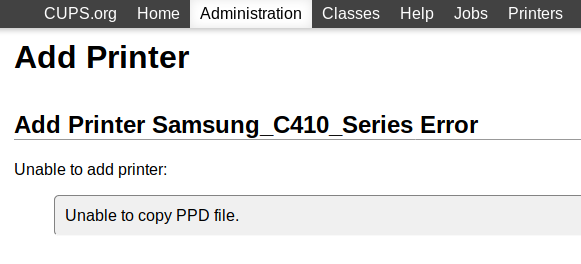 I had no issue installing printer in 16.04 and the printer is still working fine for 16.04. See below:

Any recommendations how to proceed?